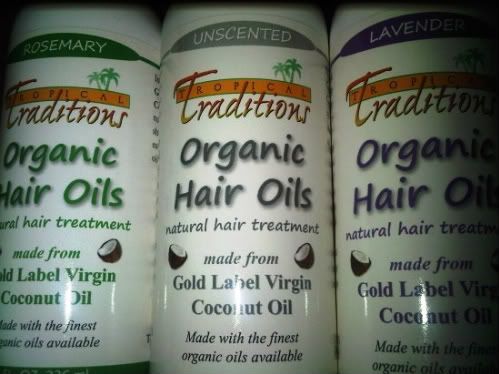 What are the benefits of Coconut Oil for your hair?
Coconut oil oil can nourish each hair strand by penetrating deep into the hair shaft. It adds shine and softness to hair follicles and prevents hair breakage and dryness. Coconut oil adds strength and vitality to hair and is also known to have anti-fungal and anti-bacterial properties. Therefore, it can be used for common scalp problems and to heal insect bites and pimples of the scalp. It can also keep lice away from the scalp. Coconut oil promotes overall scalp health, which is crucial for the growth of healthy hair.
Tropical Tradition came out with three new organic hair oils that contain virgin coconut oil and other oils that are great for your hair. Some of the ingredients of these oils include Organic Jojoba, and organic macadamia.
Benefits of Jojoba Oil for Hair
Jojoba oil is good for all types of hair especially hair that is dry or damaged, has split ends and is prone to breakage and tangling. Jojoba is considered a moisturizing oil since its molecules are small enough to penetrate the hair cuticle. Jojoba oil is also the oil that is considered to be most like natural hair oil or sebum that's produced by the sebaceous glands.
Benefits of Macadamia oil for Hair
*Provides intense nourishment, smoothing and a long lasting, tangle-free, *frizz-free finish. Hair is ultra-smooth, manageable and shiny.
*Instant absorption and light-weight, non-greasy feel.
*Shown to extend the life of color treatments by reducing fading.
*Natural UV protection
*Reduces drying time an amazing 40-50%
These oils can be purchased at www.Tropicaltraditions.com