<-------------- This is the website link for this Emu Oil Shampoo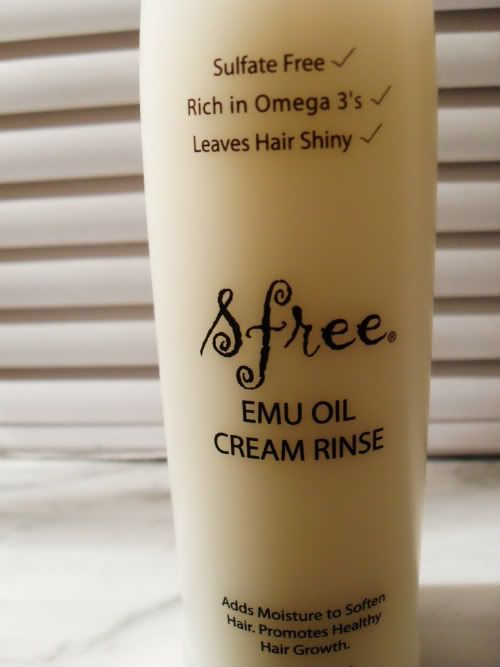 This new sulfate free Emu Oil shampoo & conditioner from Healthy Hair Plus is my new favorite hair product. Before I started using this sulfate free product I was using the other Emu Oil Shampoo & Conditioner which contains Sulfate. Although it contains Sulfate I still love the other product as well. However, now that they came out with this great product it instantly became my fav! With this Emu Oil shampoo & conditioner my hair feels silky soft and shiny like never before. Ever since I've been using Emu Oil products on my hair I've noticed how the health of my hair has improved dramaically. I notice the change on my ends which used to be dry and brittle.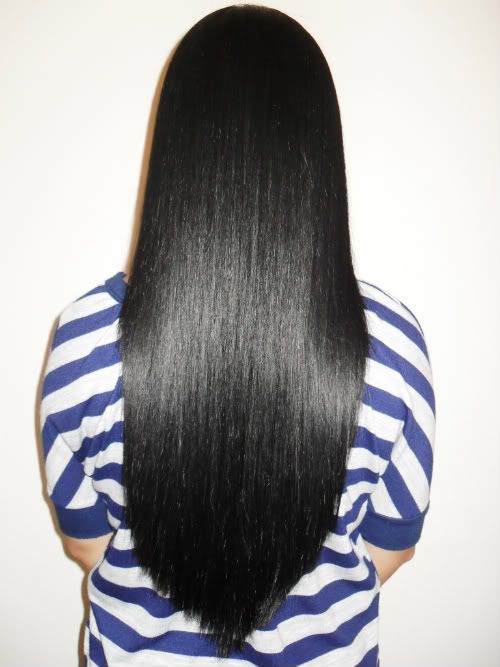 This is a picture of my hair from the back so that all of you can see how much progress my hair has made in these last few months. If you look at the tip of the V you will notice that I already achieved my goal of waist length hair. Sometimes I can't even believe how fast my hair is growing. If my hair can grow this fast anyone can achieve fast growing hair too. It's just a matter of using good hair growth products and pampering your hair.