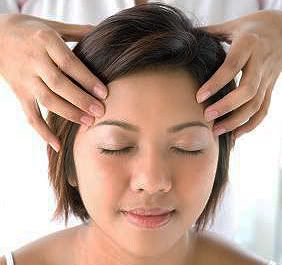 * Today I sprayed the "Follicle Stimulator" from Healthy Hair Plus and I masssaged my scalp twice throughout the day. I massaged my scalp about 3 minutes each time.
"Benefit of Scalp Massaging"
There are many benefits to scalp massages one of them being faster growing hair. You're probably wondering how exactly can massaging your scalp help promote faster growing hair. Scalp massages help promote blood circulation to the hair follicles and improve the potency of the hair roots. This blood flow caused by scalp massages allows nutrients to reach your hair follicles, which in turn leads to faster growing hair.